What?
---
Have we the people EVER elected anyone for real?
Someone with a laptop can go out in the parking lot and manipulate data and no one inside would be any the wiser because the screen on the machine itself would be black, not showing the current activity.
---
---
---
---
U.S. Special Forces under White Hat authority had raided a Moderna Covid-19 vaccine repository and destroyed approximately 250,000 vials of the company's precious clot shots. Additional information has become known, and we can now report that the Special Forces team had confiscated several boxes of vaccines prior to destroying the stockpile.
Fort Deitrick Deputy Commander Col. Andrew C. Kim personally oversaw the tests and on 6 May forwarded the results to the office of Marine Corps General David H. Berger.
In 1998 the FDA repeatedly fed cypermethrin to laboratory mice; in some cases, the chemical liquified internal organs.
More important, there is no precedent to gauge how the product would affect human physiology when injected into the bloodstream, in any concentration.
The CEOs of these companies– Stéphane Bancel, Albert Bourla, and Joaquin Duato, in that order—have literally begged the FDA for first dibs at putting their vaccine into the arms of American babies. Also, none of the CEOs is an American citizen. Bancel is French, Bourla is Greek (and a veterinarian, not a physician,) and Duato was born in Spain.
These are truly some of the evilest people on the face of the planet," our source said.
---
Disney World Florida
Sub tunnel destroyed
Major flooding (hidden MSM reports) still
Happening Disney World
>MOST PEOPLE NEVER KNEW
DISNEY WORLD HAD IT'S OWN LAWS AND GOVERNMENT>Land bought by C_A/VATICAN$ROTHSCHILDs/Mossad
+MIL. still going through evidence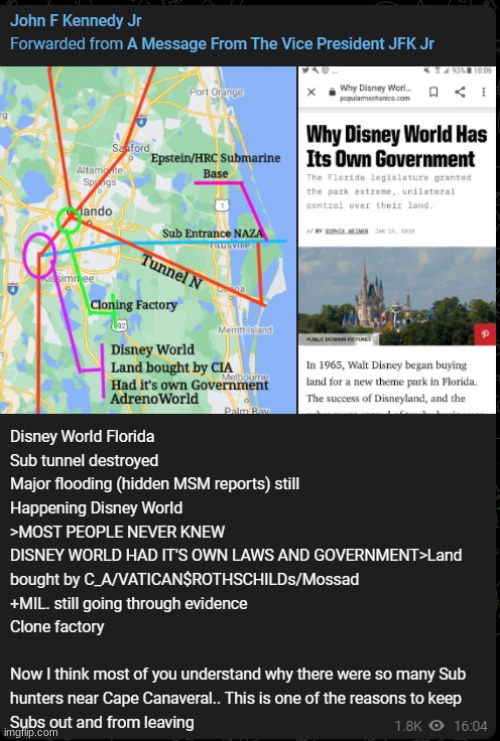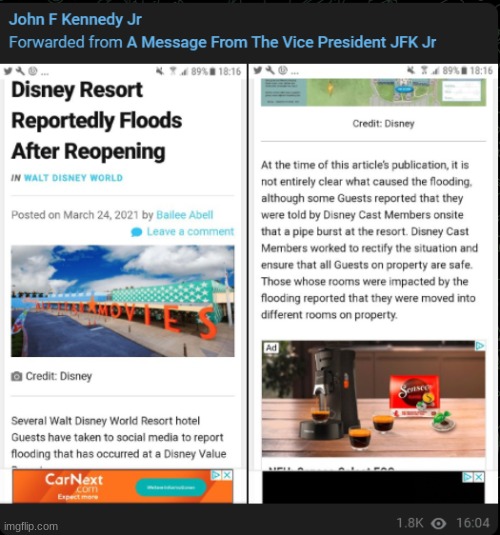 ---
Stay tuned … more coming.
---
---
While America's infants are faced with starvation, the Biden regime — thrust into power through a criminally rigged "election" — has been shipping pallets of infant formula to the US southern border to feed the babies of illegal immigrants.
This is yet more proof of the "America last" policy of the Biden regime, which seems to go to great lengths to punish the American people and dismantle America's infrastructure.
---
---
---