This is the absolute worst-case scenario with any vaccine. People who took the vax should be quarantined and isolated immediately.
Antibody Dependent Enhancement (ADE) is every virologists worst nightmare. It means the vaccine does the opposite of what was intended.
"In antibody-dependent enhancement, sub-optimal antibodies bind to both viruses and gamma receptors expressed on immune cells, then promoting infection of these cells." In other words, your immune cells themselves BECOME infected and carry the virus.
Vaccinated antibodies will be a trojan horse that gives the virus entry into cells. ALL CELLS. The whole human body.
A direct link to the study on the original web site is HERE.
---
---
---
---
---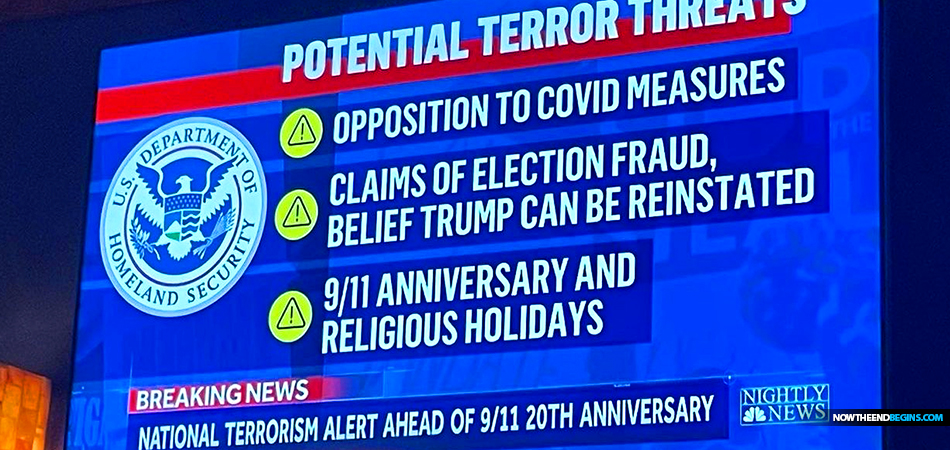 The U.S. Department of Homeland Security, in a new terrorism warning bulletin, said violent extremists could view the reimposition of COVID-19-related restrictions following the spread of coronavirus variants to conduct attacks.
No need to feel paranoid, the US Army is merely looking for people to work as Internment/Resettlement Specialists, people who can be trained to confine people in a military setting. Pays really good too, up to $130,000.00 per year to round up people and hold them in internment camps. Did you know that America had internment camps? Now you know. Don't get all 'conspiracy theory' on me now, I'm sure there's a logical explanation for this. (insert laughing sad emoji here)
A Biden Defense document shows the military coaching soldiers to report other soldiers for suspected white supremacy.
National File Senior Reporter, Patrick Howley, joins Stew Peters to reveal the horrific authoritarian preparation for mass incarceration.
---
---
---