---
---
---
---
---
---
---
The Centers for Disease Control Director went on the air Tuesday to recommend once again that Americans living in hot spots mask-up indoors. It's bureaucratic thinking to the rescue. To defeat the Delta variant, the CDC recommended doing all the things that didn't work the first time.
---
Never thought I'd love a good Catturd ….. but there it is.
OPERATION COVID-19 VARIANT
It ought to be abundantly clear by now that OPERATION COVID-19 VARIANT has multiple objectives as well as carefully concealed nefarious purposes.
Not only is this particular black operation and complex psyop designed to keep the Covid Plandemic hoax going indefinitely, OPERATION COVID-19 VARIANT is being run as a covert global experiment on all of humanity.
Exactly how is this Nazi-like experiment being carried out across the planet by the New World Order globalist cabal?  As follows:
---
---
---
Satire:
Pelosi Orders Everyone At Capitol To Wear Swim Floaties In Case Of Flash Flood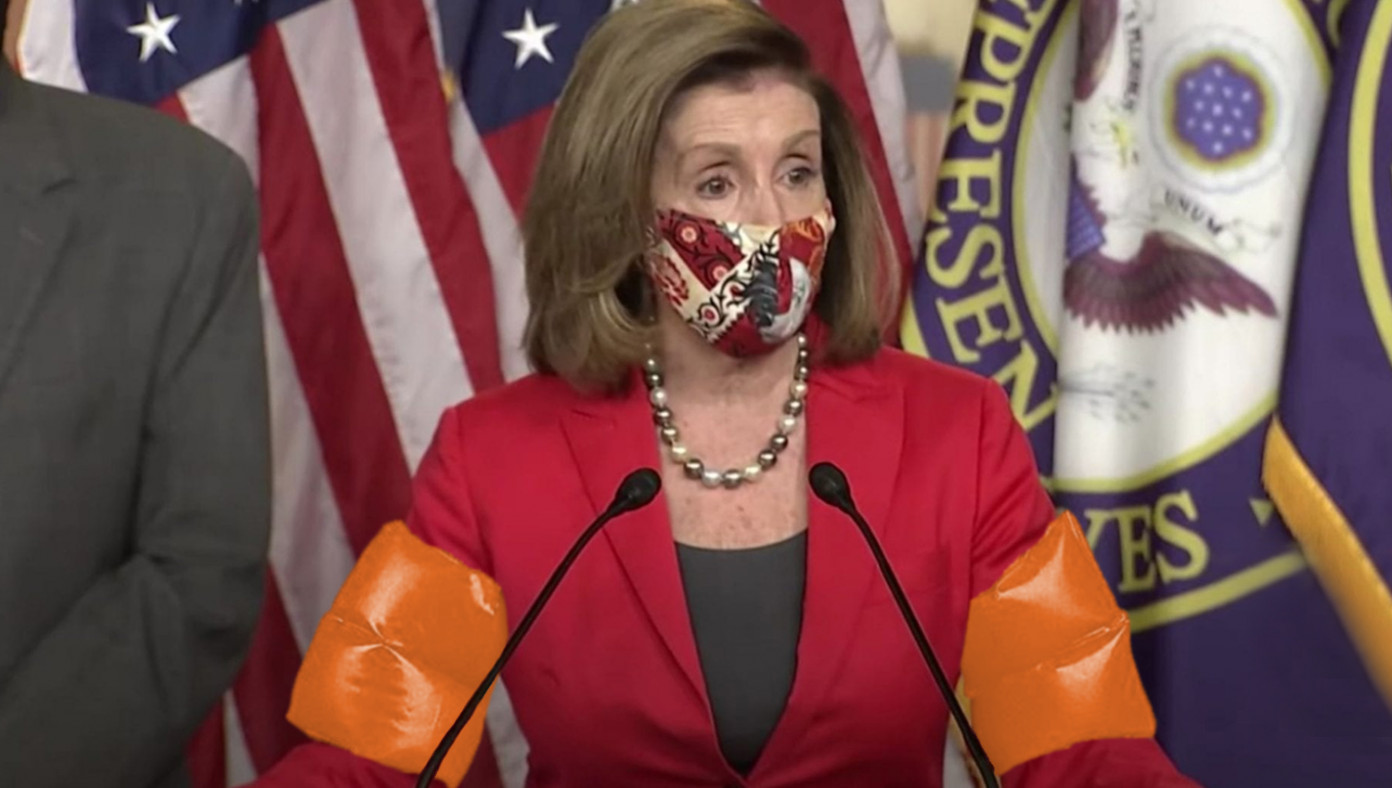 WASHINGTON, D.C.—Speaker of the House Nancy Pelosi announced Friday that anyone visiting or working at the Capitol will be arrested on sight if they do not wear pool floaties in case a flash flood hits the building.
"Good morning, Friday morning," Pelosi said to reporters gathered in their swim floaties, pool rings, snorkels, and life jackets. "We will continue to abide by health experts' guidelines at the Capitol. If you care about your fellow humans, you will wear the swim floaties. If you don't, you want your grandmother to die. And that's not very Christian. I would know. I'm a great Catholic."
"We are doing this for your safety," she added.
She went on to say that although she had previously encouraged people to get swim lessons so they would not need to wear the floaties, she is reversing that decision due to the new "delta variant" of water which comes with an additional 0.0007% chance of drowning.
Senator Ted Cruz announced that he would not be wearing the floaties. He promptly drowned in a fountain.
---
PORT OF LA: CHINESE SHIPS NO LONGER COMING TO AMERICAl
Reports that China is locked down because of Corona are false. China is shipping to all other countries. Just not America. Here is a list of ports where you can search for live port cameras and verify. List:
So – what happens when everything is made in China and they fully reject the Dollar?
What happens when you can't open up a manufacturing plan in America?
No parts for Military Jets, tanks, ships, Air Force 1, Nada
No packaging materials for food
No electronic parts
No new computers
No new car parts
No new cars, No new coffee pots
No packaging for food
No lumber for paper and card board for food packaging?
No plastic bags
---
---
---