---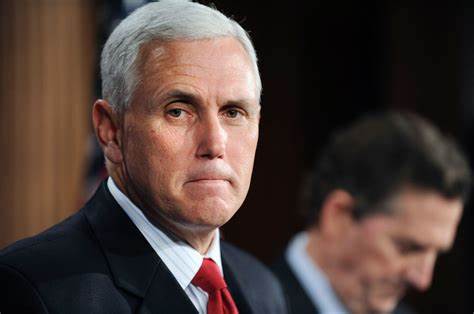 New McAllister: He Likes to Strangle Kids –
THE CASE AGAINST MIKE PENCE! The evidence is growing that there was a GOOD REASON Mike Pence was put in place as the Governor of Indiana…
BECAUSE HE'S ONE OF THEM!
---
---
In February this year, before I learned about the nature of the vaccines, (and being 76 with emphysema) I was in the avant garde. I took the first jab of AZ and straight away had severe reactions which lasted ten days, I recovered eventually and was told it would be twelve weeks before the second one…
About six weeks later I was offered and took the second AZ shot, but with a little more knowledge of the dangers. Needless to say the reactions were disastrous, my hands and feet were either frozen, numb or burning, and pretty much useless for two weeks, I feared I would never play again, (I suffer with peripheral neuropathy and should never have gone near the needle.) But the propaganda said the vaccine was safe for everyone….
---
Cancel Culture is Weaponized Political Correctness. Political Correctness is "designed manipulation of language intended to change the way people speak, write, think, feel, and act, in furtherance of an agenda." The goal of PC is to shape modern humanity into something that goes against our very nature. It destroys individualism and distinct communities and replaces our nature with mob-imposed values. It is not about good manners; it is about control. And right now, it's happening in the United State of America, and we are being usurped…
---
Most of the COVID vaccines being developed are using human fetal tissue to culture the coronavirus.
One of the more interesting questions Mr. Kennedy asked Dr. Deisher was why the manufacturers of vaccines switched from exclusively using animal tissue to culture viruses for vaccines, to start using aborted fetal tissue some years back.
---
---
"Without fair and honest elections that accurately reflect the 'will of the people' our Constitutional Republic is lost," stated the letter, which was released Monday by "Flag Officers 4 America" and signed by 124 former admirals and generals.
"Election integrity demands insuring there is one legal vote cast and counted per citizen. Legal votes are identified by State Legislature's approved controls using government IDs, verified signatures, etc. Today, many are calling such commonsense controls 'racist' in an attempt to avoid having fair and honest elections," it continued.
---
---
---
---